ik zag deze tag op de blog van tea time blogs 
1. Audioboek of een echt boek? ik lees allebei maar als ik moet kiezen ga ik toch voor een echt boek.
2. Zachte of harde kaft? harde kaft is wel mooier maar ook duurder. qua prijs ga ik toch voor een zachte kaft.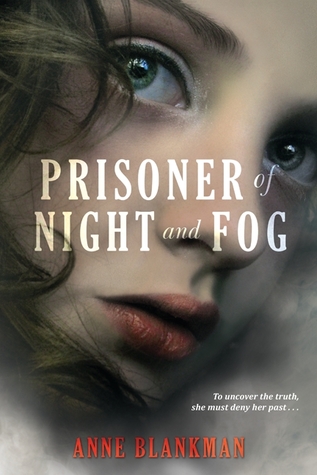 3. Fictie of non-fictie? fictie, ook al vind ik de combinatie van beiden zoals in prisoner of night and fog ook erg goed.
4. Verzonnen of de echte wereld? dat maakt mij echt niet uit.
5. Harry Potter of Twilight? Harry Potter ook al ben ik dol op de Twilight boeken maar vind de Harry Potter boeken net iets beter.
6. Geleend of gekocht? ik heb geen problemen met boeken lenen, als ze echt heel goed zijn of ik vind ze ergens erg goedkoop dan koop ik ze toch wel.
7. Boekenwinkel of online? ik ga eerder voor online deels vanwege de prijs en deels omdat daar het aanbod een stuk groter is.
8. Eenmalig boek of trilogie?  trilogie dan kan ik langer van de personages en de wereld genieten.
9. Zwaar en dik of lief en kort?  ik heb geen problemen met dikke boeken maar wel meer met zware boeken nee ga dan liever voor lief en kort.
10. Romantisch of actie? ik heb een brede smaak qua boeken en hou van allebei maar zou eerder gaan voor het actie boek dan de romantiek. beiden gecombineerd is natuurlijk geweldig.
11. Lezen in een knusse omgeving of in de zon? het is niet erg vaak zonnig in Nederland en kies dan liever voor een knusse plek dan voor in de zon. in het buitenland vind ik het niet erg om op het strand te liggen met een goed boek.
12. Warme chocolademelk of koffie? ik drink liever thee dan koffie. drink alleen drankjes zoals cappuccino dus ga dan liever voor de warme chocolademelk maar vind dat wel echt bij de winter horen.
13. Eerst recensie lezen of zelf beslissen? zelf beslissen.